Absolute arboriculture are tree surgeons established in 2003.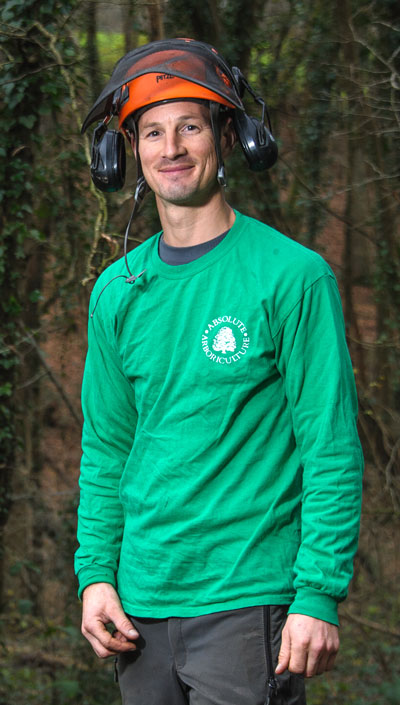 We give Free advice, free quotations and are fully Insured to £10,000,000!
Max Ferretti ND, NCH Arb studied arboriculture at Merrist Wood Agricultural College in 1998 gaining a diploma and certificate in horticulture specializing in arboriculture.
We are an established company offering a reliable & professional service, with 18 years experience having been trading for 12 years.
With hundreds of satisfied and return customers we are your No1 choice when it comes to tree surgery in Sussex and Surrey.
Our team of expert tree surgeons consider their work carefully in terms of its environmental context. Tree surgery works best when it benefits both the customer and the eco-systems surrounding it. Our free advice and quotations from an arboriculture expert take in account nature and its environment. This policy applies to small gardens and large estates alike. Whatever the job we are proud to promote our eco-friendly approach. We aim to comply with applicable legislation, regulations and industry codes of practice.

We are a registered member of Checkatrade. This is a company that vets traders to a high standard and only registers reputable, professional traders. We positively encourage our potential customers to read our excellent feedback by visiting checkatrade.com or by calling 0845 408 4866.