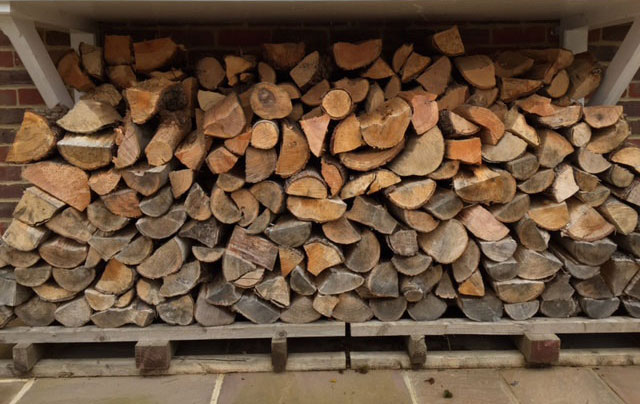 Logs – In a climate where we don't have money to burn, try logs instead!
Natural fires and wood stoves are growing more and more popular. Our well seasoned, well priced logs are an economical and cosy way to keep warm. We have yet to find a firewood supplier in the Horsham area that offers such a generous amount of logs for such reasonable prices. Our environmentally friendly ethos promotes recycling and this is a perfect way to do it whilst keeping you warm at the same time!
We sell split and seasoned 10″ logs loose in 2 cubic meter quantities (equivalent of 2 x builders bags) and deliver free in the Horsham area for only £150.00. Call us and don't be left in the cold.